A REVOLUTIONARY DEVICE FOR SLEEPING DISORDER !
A Full Night Sleep with 15 minutes Use
A REVOLUTIONARY DEVICE AGAINST SLEEPING DISORDER!
A full night sleep with 15 minutes use
A new device for resolving sleep disorders.
Completely new approach to sleep disorder therapy
The NITE device is portable, you can always carry it with you.
Suitable for anybody suffering from sleep disorder.
Non-invasive! Use it only 15 minutes before you go to bed!
Sleep disorder is a condition that frequently impacts your ability to get enough quality sleep.
A variety of issues can disrupt sleep.
Research suggests that melatonin is useful in helping people to fall asleep faster (decreased sleep latency) to stay asleep longer and to experience improved sleep quality.
Saliva melatonin measurement (pg/mL)
Source: Daacro GmbH & Co. KG, Saliva lab Trier, Germany
Melatonin is a hormone that is produced by the pineal gland and regulates sleep and wakefulness.
Light affects how much melatonin your body produces, its level begins to rise in the mid-to-late evening, remain high for most of the night, and then drop in the early morning hours. With the use of electronic devices producing light (such as smartphones, tablets, and computers), the process of producing melatonin can be disrupted and lead to symptoms like seasonal affective disorder (SAD) or depression
Using NiTe 1G 15 minutes before going to bed provokes a rise of melatonin and results in a quality nights sleep with no side effects the next morning. 
My experience with using NiTe 1G was great! I used to have a lot of trouble with falling asleep as I used to wake up several times during the night, had nightmares etc. My average sleep time was maximum 5 hours a night. I was lucky to get offered to test NiTe 1G device and my sleeping disorder disappeared. I was using NiTe 1G for three weeks and improvement was visible after just 9 days. Now, my average sleep time is 8 hours a night, I don't have nightmares and I don't wake up during the night. Also I feel happier and more energetic during the day. I will keep using NiTe 1G.
The only thing I regret about using NiTe 1G is not using the product sooner! I was one of millions suffering from a sleeping disorder. I tried various methods to regulate my sleeping disorder and habits, but I unfortunately had limited success until I tried NiTe 1G. NiTe 1G changed everything from the first night I tried it. The best experience I had was the first time I tried NiTe 1G I fell asleep even before the 15min therapy was over and had a full 8hr sleep! I used it continuously for further 3 week and the results are amazing as I sleep better, longer and wake up in the morning rested and fresh. Thank you NiTe 1G team for introducing your product to me as finally I can enjoy normal sleep once again.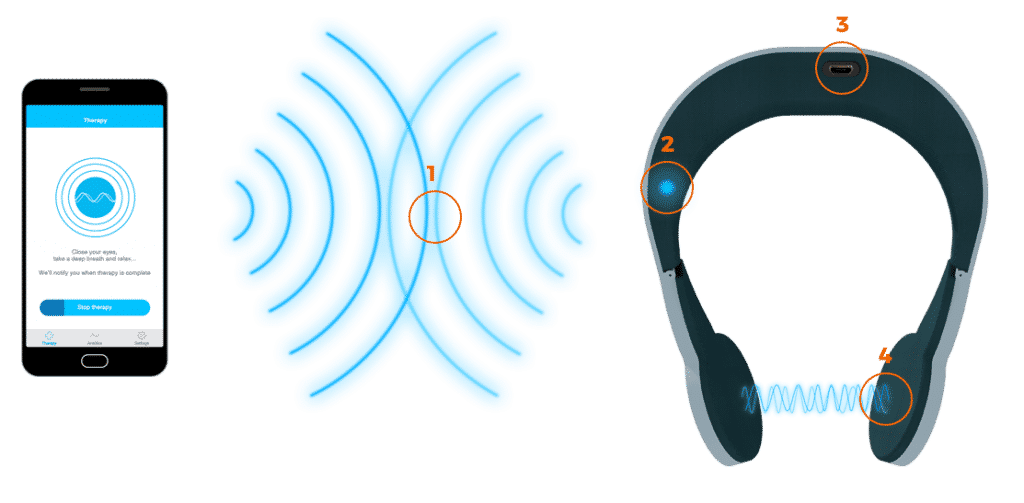 Paring with smartphones (IOS and Android)
 Pairing via Bluetooth 4.0
 Rechargeable with standard micro USB
 Emitter generating waves using a DSP system
Turn NiTe 1G on and put it on your head, with the flaps on your temples.
Turn your smartphone on and launch the NiTe 1G app.
The therapy takes 15 minutes and it is fully automated.
Once finished, you can turn NiTe 1G off and put it aside, ready to go to sleep.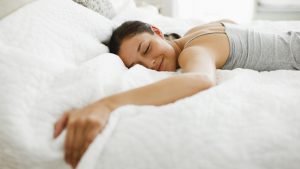 Do you know that a person spends 25 years sleeping?
Different sleep positions affect us in more ways than many of us are aware of! Find out how each sleep position affects our sleep and how you can improve your quality of sleep.
Read More »
Have you experienced sleepless nights when something is bothering us that you can't stop thinking about it? Are you an overthinker? How to deal with that?
Read More »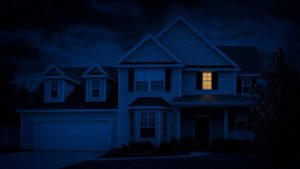 Do you know if you have a sleep disorder or you ignore significant signs? Find out most frequently signs & symptoms of sleep disorder
Read More »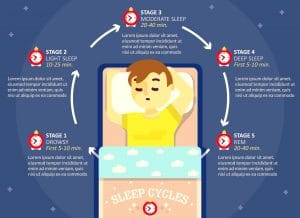 Did you know that humans sleep in five stages? The whole sleep cycle is repeated four to five times during the night.Each phase has unique characteristics
Read More »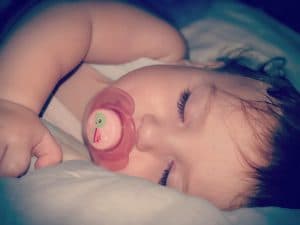 Recent studies show that nearly 30% of children have a sleep disorder at some point in their lives. How to diagnose it?
Read More »